Dear Friends,
Happy Holidays! I know this time of year can be stressful but I hope you are enjoying this wonderful season. In addition to being a Professional Organizer and Declutter Coach, I also happen to be a movie lover. Going to the movies or watching a good movie at home is one of my favorite activities.
This is the season to watch the holiday classics "It's a Wonderful Life" and "Miracle on 34th Street" but I'm going to give you a list of other movies that I think you might really like.
I combined my two passions: organizing and movies and came up with my list of 5 films:
– Christmas in the Air
– Hello, My Name is Doris
– Minimalism, A Documentary About the
Important Things
– Clutter
– The Queen of Versailles

These films either mention the organizing industry, or just resonated with me as a Professional Organizer, dealing with the psychology or sociology of clutter.
Some are light and fluffy and "feel good" and some are heavier and much more thought provoking. All good and entertaining. Make yourself a cup of hot chocolate, grab a blanket and enjoy!
I also included a video of me teaching you the very important folding technique called "file folding". When you put any clothing in a drawer, especially adult t-shirts or children's clothes, think "looking down in a file cabinet". Everything should be clearly visible and accessible.
No digging!
Helpful hint: Vertical is visible. Horizontal is hidden.
Here is my video:
Happy Hanukkah and Merry Christmas! May you all enjoy good health and lots of laughter in 2018.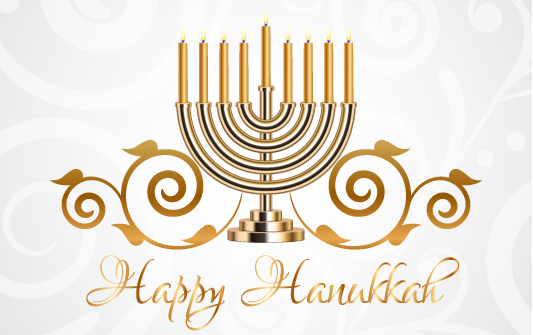 Best wishes always and Happy Organizing!
Rachel Winter, Founder and Owner